FREE ADVICE FROM THE EXPERTS!
Do you keep putting off the college planning process because you don't know where to begin or what questions to ask?
We've got the perfect first step for our College Edge community!
Come in for Coffee & College Conversations every Wednesday morning, beginning July 14th. The office will be open from 9:00-11:00, the coffee will be hot, and anyone is welcome to stop by with questions for the experts! 
Whether you've got an ambitious middle school student with big college dreams or a senior who needs to get started on the application process, we have actionable advice that will reduce your stress and ease your mind.
Coffee & College Conversations
Wednesday mornings from 9:00-11:00
College Edge
338-B Elm Street
Padanaram Village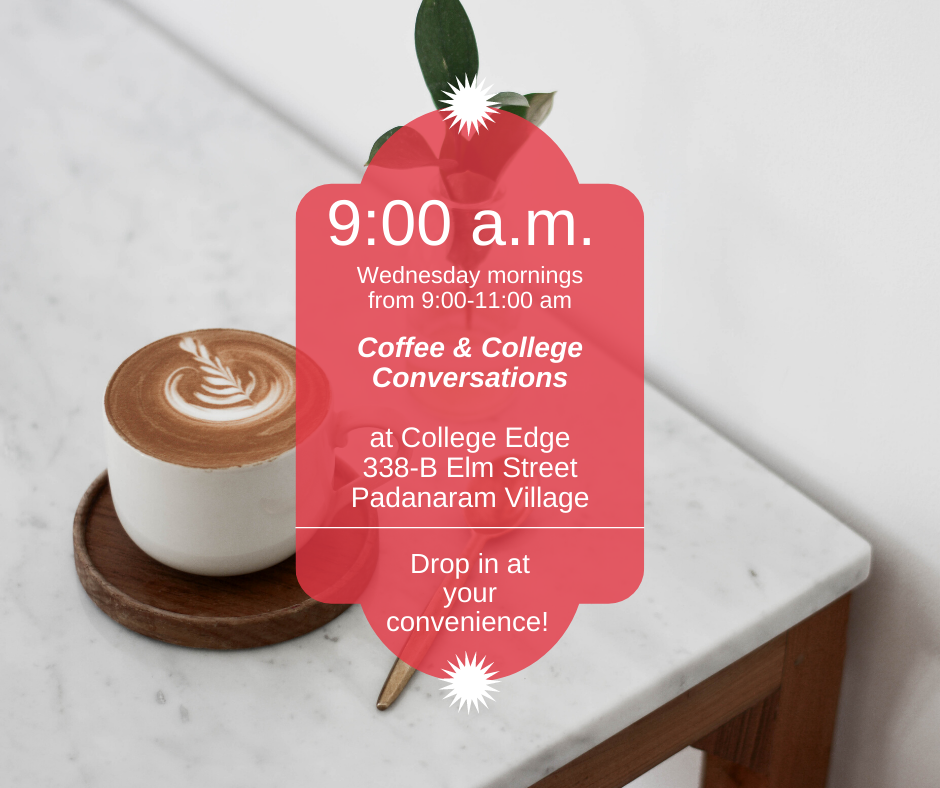 Office
338-B Elm Street, South Dartmouth, MA