We guide ambitious students by providing thoughtful academic advising, strategic college selection, testing advice, and application support to match their unique interests and talents with the right fit school.
Successfully Creating Paths to College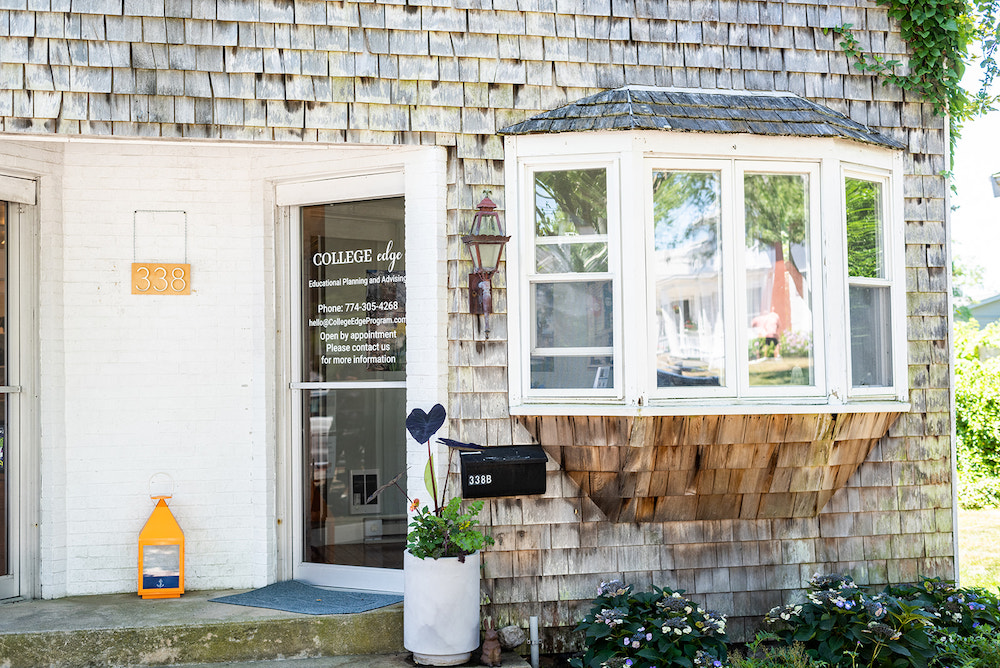 Professional, Experienced Academic Advisors
As professional educators who have long shared an interest in college planning, we believe that the college process is a rite of passage to be treasured, not feared. This extraordinary time of self-discovery and personal growth is an opportunity for students to explore their unique talents and interests, and match them with schools where these qualities will be nurtured into a fulfilling career.
Drawing upon their credible foundation of knowledge as educators, College Edge specializes in meeting students where they are and in helping them develop a personalized plan to navigate their individual paths to college. College Edge does not discriminate on the basis of race, religion, gender, citizenship, ethnic or national origin, age, disability, sexual orientation, gender identity, or expression in providing services. Our consultancy adheres to the strict ethical guidelines of our professional associations.
We work with high school students and their families at all levels to support them on their journey and we'd love to have a complimentary call to discuss your options.
Kerry Lynch, M.A., M.Ed.
Principal, Advisor
Kerry is a career educator who tells anyone who will listen, "I love teens." She assumed the role as Principal at College Edge in 2019 to assist students and parents through the exciting transition from high school to college and her goal is to provide personalized expertise and reduce stress for her students.
Kerry received her Bachelor of Arts in Liberal Arts, Honors at from Villanova University and her Masters of History from UMass Boston and her Masters in Educational Leadership from the University of Houston, Victoria. Kerry led the redesign of two high school guidance programs and served as principal of Dartmouth High School from 2009-14. She has worked in higher education as faculty, advancement officer and more recently as Interim Dean of Arts and Humanities at Bristol Community College. Kerry completed her certificate in College Admissions Counseling from the University of California, Riverside and is a member of the Higher Education Consultants Association (HECA).
Kerry has participated in over 35 college admissions sessions and tours and has written more recommendation letters than she dares to count. Kerry is a member of the Board of Trustees of Our Sisters' School in New Bedford.
Students are at the heart of her advising efforts. "I'm so impressed with the growth that happens during the time I work with my students. It is amazing to see and celebrate."
Leanne Soulard, M.Ed.
Associate, Advisor
Leanne is a professional educator with more than fifteen years of school counseling experience. In 2019, she and Kerry acquired College Edge. Leanne received a Bachelor of Arts, Honors in Humanities from University of New England, and a Master's degree in Education in School Counseling from Cambridge College.
For over a decade, Leanne has been an invaluable resource for hundreds of high schoolers as they embark on the college search and application process. Helping teenagers discover colleges and universities that align with their values, strengths, and goals guides her work with students and she is compassionately relentless in making sure that her students can articulate their "why" for every school on their list!
Leanne is a graduate of UCLA's program in Independent College Counseling and has visited more than fifty college campuses. Professional memberships include the American School Counselors Association, the Massachusetts School Counselors Association, and the Independent Educational Consultants Association (associate member).
Jillian Deknatel, M.Ed
Advisor
Jillian received her Bachelor of Arts in English from Providence College and her Masters of Education from Northeastern University. She has experience "on both sides of the desk," having worked in both undergraduate admissions and financial aid for a decade before she moved over to the high school counseling side.
Jill works with seniors and their families to build an action plan in the summer leading to senior year. She ensures that each student has a balanced college list and a detailed, time-bound plan for completing all steps in the application process.
Jill loves to learn about students and to find the best match for each of them when it comes to college selection. It is her goal to make sure every student she works with has a well-thought out plan for life after high school.
Chris Plourde, MSW
Advisor
Chris is an experienced School Counselor with over 18 years of helping students navigate their path to college and beyond. With personal experience guiding his own children through the college process, he understands the challenges families face during admissions.
Skilled in assisting with college finances and identifying suitable academic, social, and financial college matches, Chris draws on both his professional and personal experience. He earned his Bachelor's degree from Bates College and a Master's degree in Social Work from UNC-Chapel Hill.
Proficient in Spanish, Chris has guided students from diverse backgrounds and academic abilities in exploring various options, including four-year colleges and vocational/technical programs. He establishes personal connections with students, striving to understand their unique goals and needs, and offers personalized guidance to help them make informed decisions about college and careers.
Are You Ready To Learn More?
Schedule a free discovery call. 
Office
338-B Elm Street, South Dartmouth, MA